*PUBLIC COMMENT HAS MOVED TO A NEW WEBSITE: PUBLICCOMMENTPODCAST.COM
A podcast presented in the form of extemporaneous personal essays by a political, philosophical, and artistic millennial trying wrap his mind around the complexities of the human experience.
MOST RECENT PODCASTS:
---
on thought
on MOVING SOME PLACE BETTER (part 12: the starving artist phase- south beach)
ON THE MUELLER TESTIMONY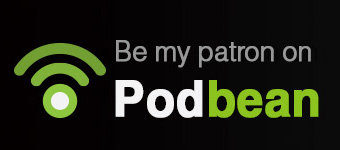 MOST RECENT VLOG
ON MY CONVERSATION WITH CLEAN WATER ACTION NEW JERSEY
MOST POPULAR VLOG
ON THE OPPOSITE OF A TWEET & A WOMAN PRESIDENT
MOST RECENT ESSAY
MOST POPULAR ESSAY
POLITICAL ACTIVISM, OPINION, & ANALYSIS
My goal as a political activist is to discuss matters pertaining to informed voting, keeping elected and appointed officials accountable, and visualizing a logical and fact based policy agenda that promotes and advances justice for all.
READ MY NOTES ON THE FIRST AND SECOND 2020 DEMOCRATIC PRIMARY DEBATES
OR LISTEN TO MY ANALYSES IN THE PODCASTS BELOW
On Debate 1 (part 1 of 2)
My concerns with Julian Castro, Rep. Tulsi Gabbard, Governor Jay Inslee, John Delaney, & Mayor Bill de Blasio.

On debate 1 (part 2 of 2)
What I loved about Senators Elizabeth Warren, & Amy Klobuchar, & Representative Tim Ryan.

On debate 2 (part 1 of 2)
Contemplating this debate has caused me to lean more towards eventually abolishing private healthcare insurance, has convinced me to advocate for a universal basic income, and has sharpened my awareness of the problem of pandering
On debate 2 (part 2)
Why I think CA Rep. Eric Swalwell & Former VP Joe Biden are the most concerning candidates, why MSNBC's approach to moderating debates concerns me, why I was most impressed by NY Senator Kirsten Gillibrand, Andrew Yang & former Mayor Pete Buttigieg. And also: my take on VT Senator Bernie Sanders.
ON NAVIGATING THROUGH INFORMATION OVERLOAD
WHY I LEFT THE GOP & JOINED THE DEMOCRATIC PARTY (PART 1 OF 2)
WHY I LEFT THE GOP & JOINED THE DEMOCRATIC PARTY (PART 2 OF 2)