LISTEN TO THE PODCAST
OR WATCH THE VIDEO
Contradictions, obfuscations, and lack of clarity have not only seized so much of academia (as my friend Heather Lockheart brilliantly discusses in her thesis on the topic) but also it has led to the emboldening of blatant racism from President Trump and his supporters, along with a wider embrace of immorality in general. Trump's TV lawyer Rudolph Giuliani has gone so far as arguing that "truth is not truth." Where did this postmodern way of thinking come from? Can we blame Nietzsche? Although postmodernism clearly leads to problematic modes of thought, does it raise any valid points? Is there anything "after" or "beyond" postmodernism? I say "yes!" and that includes some iteration of a holistic pragmatic clarification of concepts.
PRODUCED BY ASHLEY O'CONNOR AND MONTANIZ STILLS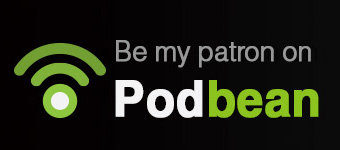 Thank you again for visiting the Public Comment website which I created back in 2012. After 7 years of experimentation and uncertainty about the identity and direction the website should take on, I established, in June of 2019, an official focuses on politics and philosophy and launched the podcast. As a political activist and philosopher, my goal here on Public Comment is to contribute to a universal dialogue of critical, creative, and introspective thought on politics and philosophy– a dialogue I hope you'll join in the comments below.