LISTEN TO THE PODCAST
OR WATCH THE VIDEO
The so-called "hippie movement" or "counter-culture revolution" of the 1960's utterly fascinated me back in 2004 as I began my Freshmen year of college. The poets and artists of this rebellious generation– I thought of them as the ones the universities should be teaching but weren't and were thus depriving their students. Among these artists were: Allen Ginsberg, Jack Kerouac, Paul Simon, John Lennon, Bob Dylan, Jim Morrison and Arthur Rimbaud. Unlike my parents, other close family members, religious leaders, or people I was close to, these seemingly revolutionary artists and a certain ethos they seemed to share became my sense of guidance. Through them I sought metaphysical, aesthetic development and self identity. One could not properly understand who and why I ended up in South Beach without first understanding the influences who shaped the mind which led me to be there.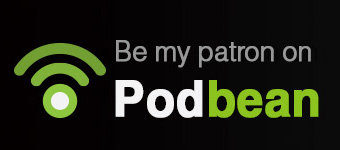 Hi! Thank you for visiting Public Comment and welcome!
I'm Sean O'Connor, a political activist, philosopher, writer, vlogger and podcaster. My goal here on Public Comment is to contribute to a universal dialogue of critical, creative, and introspective thought on politics and philosophy.
Thank you so much for taking the time to consider my contribution to the public discussion on politics and the occasional tangent. I am extremely grateful and flattered and hope you are able to find some of the information on this blog valuable.
Please feel free to share with me any feedback you want to give, positive or negative. I do not shy away from criticism. I want to be a good writer and to do that I will always need your help to keep me accountable, clear, reasonable, and diplomatic. Speaking of diplomacy, that's my only caveat when it comes to criticism. I don't have patience for insults or anti-intellectual attacks on character, et cetera. I like to foster a polite and diplomatic civil discourse.
Thank you again.