"this is about  people understanding that they're going to be finding their way into an economy"
Listen to the podcast
This is part 3 of a series of podcasts on marketing which includes a review on how I've developed my thoughts on marketing thus far (see podcasts: "On marketing ((part 1))" & "On marketing ((part 2))"  for more on that), my argument for providing marketing education early, comments on my own lack of marketing education, the the blessing and curse of how a need for teaching myself how to market and put that into practice (oh so slowly) has required me to spend most of my free time researching and applying marketing concepts.  
"what have I talked about earlier on so that you can follow in essence the chain of my thinking on this topic here…" (05:21)   
"theoretically one could argue the very first tidbit of marketing conceptualization that ever was brought to my attention was when I was in preschool… it's called "Learning Steps Academy" I think or "Learning Steps Preschool." It was near Cream Ridge, New Jersey, Upper Freehold, if I'm not mistaken. I was like two, three, maybe four during those years back then in 89,' 90,' 91,' around a time period and I remember they taught us this particular song… it goes like this:                         
I am special

I am special

yes I am

yes I am

I am very special

I am very special

yes I am

yes I am
…there's a lot of things you could take from teaching very young children that kind of song… a lot of interpretations. You could have a lot of assumptions… you might wonder if one had in the notion of telling two three and four-year-olds to memorize that song it may have something to do though with concept of self-esteem and importance of self-esteem… "(22:41) 
"Unless you're someone with a predisposed passion for marketing unless you're someone with parents or friends or family people around you specifically educated in or interested in or involved in some aspect of business or marketing that means that the odds are that's something that's just not going to be quite as much a part of your consciousness so some people are getting the knowledge that will enable them to present themselves in really effective ways to make a lot of money and other people are deprived of that… but for a plethora of reasons. There's not just one but this is a concerning thing this is a obvious, this is an obvious and major slice of the economic inequality conversation and I would think even if you're a libertarian I would think that you would believe this should be required in education" (31:16- 32:24)
 "it's not until I am like fifteen when I go to a summer camp called 'Tomato Patch' performing arts camp camp for actors singers dancers and visual artists only then in that and at master's class for actors did I start to learn about the concept of industry specifically the acting industry and how to become an actor not just in the sense of the craft and the aesthetics and the art but in practice so I want to give a shout out to Mr. Daniel Spalluto– a great actor a great acting teacher…now he's a friend of mine but he taught me back in the day at this Actor's Master's class and he was all about the industry and understanding how head shots work and understand what it means to get an agent and understanding what it means to be part of a union… this is about  people understanding that they're going to be finding their way into an economy"  (33:50- 34:58) 
 "I took a journalism class and was able to participate in the College VOICE: the student newspaper for Mercer County Community College and professor Holly Katherine Johnson, she was always very industry minded and always letting us know this is how you want to conceptualize a resume… it's nice to talk about in journalism in theory but this is how journalism works in practice in terms of how newspapers actually run or websites actually run or magazines actually run ,etc…" (43:24-43:55) 
"I never knew how much time it would be important for me to spend on my marketing endeavors" (47:08)
"So it's interesting because I was hoping that I would have been spending a lot more time reading my philosophy books and reading articles and politics and listening to politics podcasts and things in that realm but it turns out all of that time is now being spent learning about marketing practicing marketing and being involved in social media and reading about all these things and I'm not saying this is actually a bad thing …actually I think it's serendipitous because I think it also turns out that this is a good field for advances in philosophical thinking (51:23- 52:02)
For more from Public Comment check out the website: https://publiccomment.blog/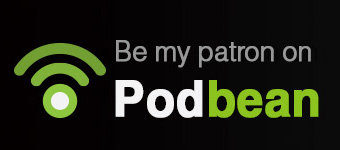 Subscribe to and/or download the Public Comment Podcast at Podbean, RadioPublic , Spotify, Stitcher, or Google Play Music
Subscribe at https://www.youtube.com/user/seanoconnoressays/featured
Visit me on Facebook at https://www.facebook.com/publiccommentblog
Follow me on Instagram at https://www.instagram.com/publiccomment.blog/
Tweet me at https://twitter.com/sopubliccomment
Connect with me on LinkedIn at https://www.linkedin.com/in/soconnorwritingtutor/
Email me at sean.publiccomment@gmail.com
Thank you again for visiting the Public Comment podcast– a podcast that embraces social democracy and a holistic pragmatic clarification of concepts. As a political activist and philosopher, my goal here on Public Comment is to contribute to a universal dialogue among intellectuals, politicos, artists, and humanists– the critical, creative, and introspective thinkers– on political and philosophical matters– a dialogue I hope you'll join in the comments below.