Listen to the podcast
or watch the video
It's awkward talking about one's efforts to create a money making project. It's something which not only impacts your own psychology but also the psychologies of those you love. Do they fear what would happen if in your chasing your own dreams, to no fault of your own, you fail? How do you approach or contemplate the question of getting those you love excited about your work? And what about their work? How do we strive towards appreciating one another's work more and better? Also, I had this crazy dream that I conversed with former mayor of NY, Rudolph Giuliani. Does that mean anything? What is the definition of philosophy? Lost in a thought, I forget to follow up on it.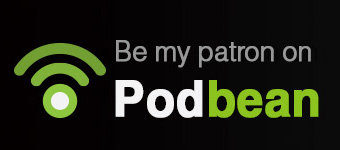 https://www.podbean.com/media/share/pb-tu49s-b7ee0e
Hi! Thank you for visiting Public Comment and welcome!
I'm Sean O'Connor, a political activist, philosopher, writer, vlogger and podcaster. My goal here on Public Comment is to contribute to a universal dialogue of critical, creative, and introspective thought on politics and philosophy.
Thank you so much for taking the time to consider my contribution to the public discussion on politics and the occasional tangent. I am extremely grateful and flattered and hope you are able to find some of the information on this blog valuable.
Please feel free to share with me any feedback you want to give, positive or negative. I do not shy away from criticism. I want to be a good writer and to do that I will always need your help to keep me accountable, clear, reasonable, and diplomatic. Speaking of diplomacy, that's my only caveat when it comes to criticism. I don't have patience for insults or anti-intellectual attacks on character, et cetera. I like to foster a polite and diplomatic civil discourse.
Thank you again.